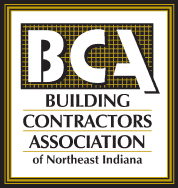 BCA is the only association that dedicates 100 percent of its work and revenues to the commercial construction industry of northeast Indiana. Our members are general and specialty contractors, architects and engineers, material suppliers and professional service providers, who are working together to address issues of concern common to all.
Through seven committees comprised of active and involved volunteers, the BCA serves as an information clearinghouse for the construction industry of northeast Indiana and is active in areas such as: professional education, safety and OSHA education, legislative monitoring, economic development, workforce development, and provides regular networking opportunities for interaction with industry professionals.
---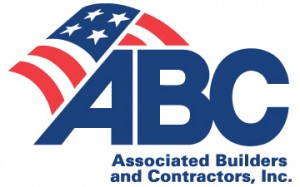 Associated Builders and Contractors (ABC) is a national association with 72 chapters representing 22,000 merit shop construction and construction-related firms. ABC's membership represents all specialties within the U.S. construction industry and is comprised primarily of firms that perform work in the industrial and commercial sectors of the industry.
ABC is the merit shop construction industry's voice with the legislative, executive and judicial branches of the federal government and with state and local governments, as well as with the news media.
ABC's mission is the advancement of the merit shop construction philosophy, which encourages open competition and a free-enterprise approach that awards contracts based solely on merit, regardless of labor affiliation.
Through its national office and chapters, ABC's objective is to provide its members with an organization to deal with issues on an industry-wide basis.
ABC's activities include government representation, legal advocacy, education, workforce development, communications, technology, recognition through national and chapter awards programs, employee benefits, information on best practices and business development through an online contractor search directory.
ABC was founded in 1950 when seven contractors gathered in Baltimore, Md. to create an association based on the shared belief that construction projects should be awarded on merit to the most qualified and responsible low bidders. The courage and dedication of those seven contractors – Charles Mullan, C.K. Wells, Jr., Philip Cloves, Ernest Shultz, Edward Colwill, Charles Knott and Edward Dickinson – helped to quickly spread the merit shop philosophy, within time making ABC the fastest growing association in the United States. Today, ABC is recognized as one of the leading organizations representing America's business community and the merit shop construction industry.
---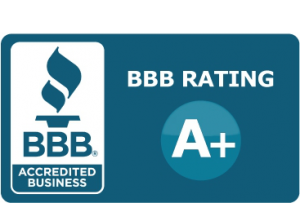 BBB sees trust as a function of two primary factors – integrity and performance. Integrity includes respect, ethics and intent. Performance speaks to a business's track record of delivering results in accordance with BBB standards and/or addressing customer concerns in a timely, satisfactory manner. BBB ensures that high standards for trust are set and maintained so consumers and businesses alike have an unbiased source to guide them on matters of trust. BBB Accreditation is an honor – and not every company is eligible. Businesses that meet the high standards are invited to join BBB. Businesses meeting BBB standards are presented to local Boards of Directors for review and acceptance as a BBB Accredited Business. All BBB accredited businesses have agreed to live up to our Standards for Trust. Our Standards for Trust are a comprehensive set of policies, procedures and best practices focused on how businesses should treat the public – fairly and honestly in all circumstances.
BBB's mission is to be the leader in advancing marketplace trust. BBB accomplishes this mission by:
Creating a community of trustworthy businesses
Setting standards for marketplace trust
Encouraging and supporting best practices
Celebrating marketplace role models, and;
Denouncing substandard marketplace behavior
---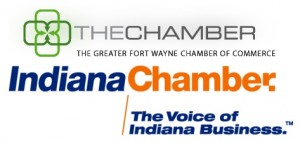 The Greater Fort Wayne Chamber of Commerce prides itself on putting our members first, serving their businesses and allowing them to grow and prosper. The Chamber is the sum of the collaborative efforts of members within Northeast Indiana who share the insight and inspiration to excel in business. They represent the voice of business development for Fort Wayne, Allen County and Northeast Indiana. The mission is to serve as the primary advocate for commerce and business within the Greater Northeast Indiana region by providing solutions and services for business that ensure our members have what they need to flourish.
The Chamber's rich history dates back to 1875, when a civic-minded group of businessmen began meeting regularly to address local business issues and trends. Today, the Chamber is a strong not-for-profit business membership corporation dedicated to putting members first in developing and directing the future of commerce and business in Northeast Indiana.From the smallest organization to the largest business employers in the area, the Chamber acts as the voice of business through government affairs, networking events communications & marketing opportunities, business development, educational programs and numerous other programs and services.
Chamber members have a strong voice in the community with the ability to: Get heard, Get help, Get connected, Get closer & Get ahead It all comes down to getting involved. We invite you to learn more about the Chamber, our members, this community of commerce and the opportunities that reside here in Northeast Indiana.